Acme Glass Company, Inc.
Lifetime Auto Glass Installation & Repair Warranty Policy
At Acme Glass Company when we install any piece of glass or perform a chip repair in your vehicle, we stand behind our work.
We will warranty the installation against air or water leaks, excessive wind noise and any defects in material or workmanship including; any moldings, trim pieces or the cowling around the bottom of the windshield.
We will warranty the glass itself against stress breaks (breakage by no visible means during the first few weeks after installation) on a case by case basis. With an Acme Glass Company installed windshield, if you receive a chip or small break that can safely be repaired, we will do so at no additional charge to you.
On windshield repairs, if you are not completely satisfied with or should the repair fail to keep the break from spreading Acme Glass will deduct the cost you paid for the repair towards a new windshield installed by Acme Glass Company at one of our locations.
This coverage lasts as long as you own or lease your vehicle with the Acme Glass installed part. With the exception of the stress break which is on a case by case basis for the first 45 days after installation.
On door (side) and back glass parts Acme Glass can not be responsible for any mechanical parts that may have been damaged as a result of your glass breakage. While taking every precaution against vehicle rust we cannot warranty against this condition.
Performing windshield repairs; Understand that a chip in the glass is a break and very unstable, any attempt to repair the damage may result in the break spreading resulting in an unrepairable windshield. While every precaution is taken to prevent this from happening, Acme Glass Company can not be held responsible for any increased damage.
Acme Glass will make every effort to get your vehicle back to a predamaged condition following the latest in industry standards for safety and installation procedure. Our goal is your complete satisfaction.
If you have any problems, concerns or questions about any work we have performed on your vehicle, please give us a call or drop by any location:
Acme Glass Company, Downtown Bryan
223 S. Main Street, Bryan, Texas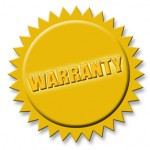 979-822-1577
Acme Glass Company, University
116 Walton Drive, College Station, Texas
979-696-1796
Acme Glass Company – Bryan Showroom
810 S. Washington, Bryan, Texas
979-822-8240